Latest News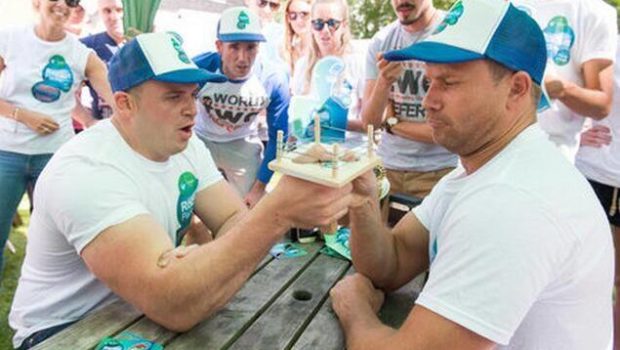 Published on July 19th, 2017 | by UK Thumb Wrestling
0
WTWC 2017 Pre-Championship Round Up
With July's days numbered, the world's thumbs are twitching in anticipation of the summer's biggest sporting event, the World Thumb Wrestling Championships 2017.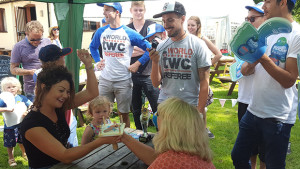 The 2017 World Thumb Wrestling Championship is set to be the biggest, best, and most intense contest yet, with the world's thumbwrestling superstars converging on the sleepy village of Geldeston for a clash that will go down in history.
Last year's championship was a dramatic surprise husband-and-wife champions Paul and Becky Browse stormed the competition, unseating legendary womens' champ Thumberlina and mens' defender Thumb Ra in a pair of thrilling final rounds.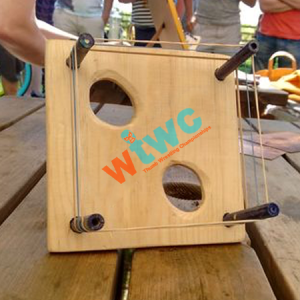 WTWC Chairman Rory Van Bellis is in ebullient mood in the run up to this year's championship, warming up for the big day at a series of events around the nation, accompanying Thumb Wrestling stars as they perform exhibition matches and make appearances for a variety of promotional partners, including past sponsor KidsElectricCars.co.uk and international toy giant Hasbro.
Thumb Wrestling has gone from strength to strength over the past few years, with major international events like the Hong Kong Cup adding to the annual schedule of competitions. Now in addition to the world championship titles, the Thumb Wrestling calendar also features title fixtures for the Asian Championship, currently held by James 'The Serpent' Duifan and Intercontinental Championship, currently held by Jack 'The Gripper' Reynolds.
Part of the unique thrill of thumb wrestling comes from the big personalities that have come to dominate the sport. From Jed 'Thumbertaker' Bellis and his intensely psychological style to Australian powerhouse Matthew 'Thumb From Down Under' Coleman, all kinds of play are on show, with both the mens' and womens' matches being a festival of thumbwrestling technique. if you're planning on entering and you want to brush up on your techniques ahead of the championship, click here to check out our Thumbwrestling Style profile series and find out what kind of player you are!
Mark Wright, head referee of the WTWC league is also sharpening his act for the big day, and is looking forward to another year of overseeing this clash of sporting giants.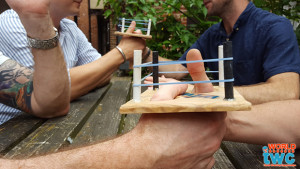 We've already had entrants registering from all over the world, including a number of returning greats, all eager to snatch the title of Thumb Wrestling World Champion. If you'd like to join them and carve out your own legend, make sure you register for the World Thumb Wrestling Championships today!