Thumberlina
Bringing a fairytale of pain!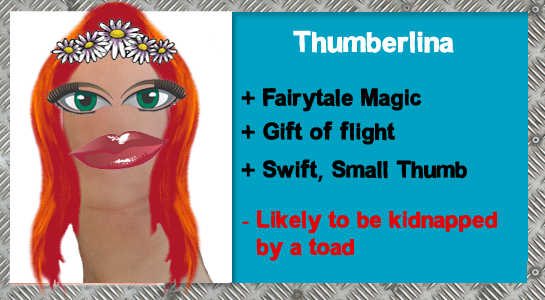 Jenny "Thumberlina" Cripps took the ladies tournament by storm in 2010 with an almighty victory, never even close to losing a battle. It looked liked it was going to be another simple win for Thumberlina in her 2011 defence, but was defeated by underdog Fancy-a-Thumble in a heated final.
Thumberlina trained hard for 2012, again reaching the Semi Final stage in a strongly competitive ladies tournament. Yet a possible third final in as many years was foiled by the eventual champion Dayna 'Big Digit' Hunt in a battle that went all the way to the dreaded Rock, Paper, Scissors.
Thumberlina has a point to prove this year, so expect sparks to fly when thumbs collide this year!