Latest News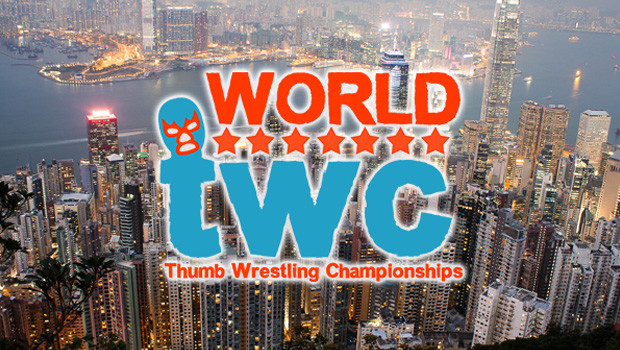 Published on July 25th, 2016 | by UK Thumb Wrestling
0
World Thumb Wrestling Championship Goes on Tour to Hong Kong Tournament
Following the explosive thumb wars of 2015 was the Thumb War of 2015, the 2016 season is off to a flying start with news that the World Thumb Wrestling Federation is going on tour to Hong Kong.
This has been a bumper year for the WTWC which saw competitors from all over the world converge on the Triangle Tavern. These masters of thumb-based warfare battled it out until Jack 'The Gripper' Reynolds emerged as the victor and claimed the top prize.
Now, following international press coverage, our league has expanded, and now we're taking this year's pre-championship fixtures to the international stage before returning to the Triangle, the home of thumb wrestling.
Thumb Wrestling Goes East
The commissioners of the World Thumb Wrestling Championship are joining forces with the H.A.N.D.S. Super Mall in Hong Kong's New Territories to present a series of exhibition matches that will see China's greatest thumb warriors take on 'The Gripper,' .
This East vs West battle royale marks the first time that a licensed World Thumb Wrestling Championship event has been held outside the UK, and the Gripper knows that the pressure is on. He told us, 'I can't wait to defend the world title and bring it home for Britain. I hear there's some serious combatants out there, but I'm confident I can crush any opposition.'
WTWC Co Founder Mark Wright will be on hand to ensure that this East meets West battle conforms to the strict regulations governing tournament play. Hong Kong's top thumb warriors are all invited to try to topple the World Champ's devastating opposable digits, and we're confident that this continental clash is going to result in some incredible thumb duels and boost the sport's already growing eastern profile.
We'll be bringing you plenty of coverage of the Hong Kong Thumb War, which serves as a warm up for the next World Championship, so watch this space for news of this cataclysmic, trans-hemispheric thumbpocalypse.