Latest News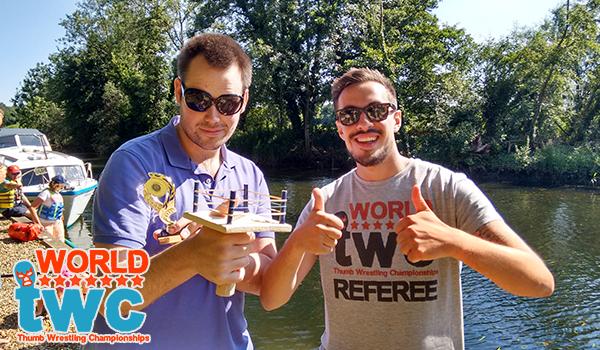 Published on August 9th, 2017 | by UK Thumb Wrestling
0
Thumb Wrestling World Championship 2017 Media Round Up
Another year and another media blitz as the world of thumb wrestling crowns its new champions!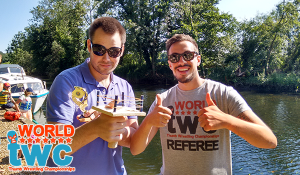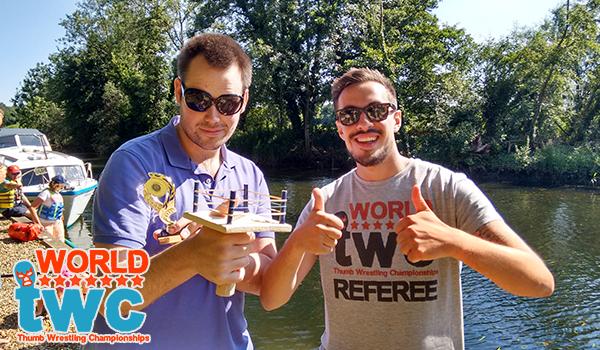 The 9th annual World Thumb Wrestling Championship has come to a close, with returning champ Paul 'Under the Thumb' Browse reclaiming the world title, and newthumber Becca 'Thumbkenstein' Anne taking the womens' trophy.
As well as the local press, the BBC were on hand to capture footage of the action. As expected, the WTWC has proved to be a viral hit, with a video of the event posted on BBC Suffolk's Facebook page receiving a staggering 302,000 views in just 24 hours.
Though 2017's cries of triumph still linger in the air of the Geldeston Locks, we're already starting to look ahead to the 2018 contest. This will be a big year for the sport, as it marks the 10th anniversary of the first World Championship, held in Lowestoft. The 2018 tournament will be the first to be livestreamed globally, and will be held at a new venue, Epic Studios in Norwich, Norfolk in August 2018.
We'll also be announcing news of some international championships to be held over the forthcoming months, as Thumb Wrestling continues to spread throughout the world!
If you want to stay up to date on the latest thumb wrestling news and events follow us on Twitter and Facebook!