Thumb Wrestling Styles & Tactics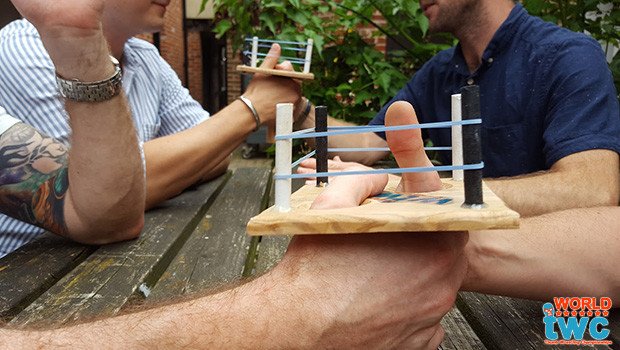 Published on June 26th, 2017 | by UK Thumb Wrestling
0
Thumb Wrestling Style Profile: The Zombie
There are many ways to thumb wrestle, and former champions have used all kinds of styles to wrestle their way to the top.
We'll be publishing a series of guides to different styles, so you can experiment and find out which style suits you best. So, without further ado, let's get to today's Thumb Wrestling Style Profile: The Zombie!

This technique is ideal for those who prefer a battle of minds over a battle of strength. The zombie is a high risk strategy, but it can result in a quick, spectacular victory. To use the Zombie technique, simply lay your thumb down in front of your opponent, still and lifeless as a corpse. When your opponent tries to pin you, spring back to life like a ferocious Zombie, dodge to the side, then pin your opponent.
Most players, especially those without much experience, will try to pin you straight away, so watch for the beginning of their strike and dodge as early as possible. With your opponent's thumb now laying flat and vulnerable, your Zombie thumb can pin them down and take the victory.
Zombie Training Tips:
The Zombie is a high-risk strategy, so make sure you practice before using it in competition play. A fast opponent can pin you before you know what's happening, so practice your dodging until you're confident. Because the Zombie style relies on surprise, and draws your opponent into an early attack, it's a great technique for players who like to be in control of the flow of the match.
To develop the lightning-fast reactions required to be the perfect Zombie thumb wrestler, ask a training partner to help.
If you want to win at thumb wrestling, you need to find the style that suits you, so read the rest of our guides and find your ultimate combat technique!