Latest News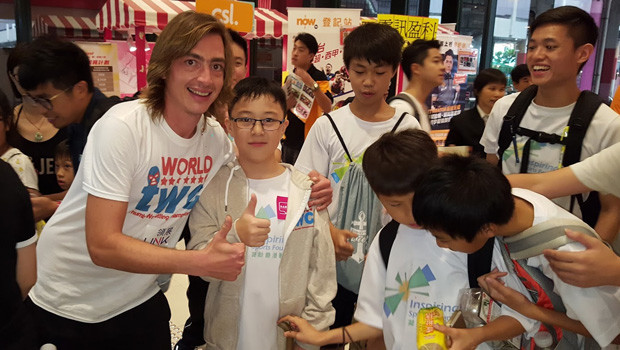 Published on August 25th, 2016 | by UK Thumb Wrestling
0
Tears and Triumph in Tuen Mun
We've always known that thumb wrestling has the power to generate intense emotion, but on our recent visit to Hong Kong's H.A.N.D.S. Mall we saw some of the most powerful and touching scenes the sport has ever produced.
Community organiser Isaac Lam brought eight boys aged 11-13 to compete in the contest. TWTC reps gave the kids baseball caps and T-shirts to commemorate the occasion, but, with so many larger kids aiming at the prize, nobody expected Isaac's kids to make it past the first few rounds.
But nobody reckoned with the Crusher. One of Isaac's kids discovered a unique gift for the thumb-based fighting, and managed to get to the final without losing a single round, much to the delight of Isaac and his fellow kids.
On winning his first round, a match up against a 16 year old with two feet and nearly a hundred pounds of height and weigh advantage, the crowd realised they were seeing something special, and the Crusher became the clear favourite and the people's champion.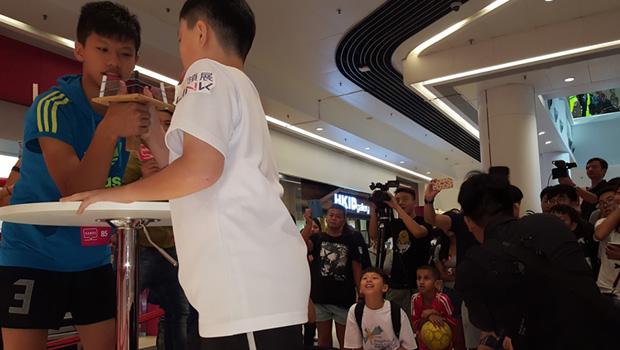 As well as skill, luck played an important part in the Crusher's race to the finals. In a traditional gesture, the Crusher gave his TWTC branded baseball cap to Isaac before his quarter final match, with the promise that he would retrieve it after he won. The gesture proved lucky for the Crusher, as he advanced to the semi final with a devastating win over a powerful challenger of 15 years of age.
In his semi-final round, the Crusher asked former champ Jack 'The Gripper' Reynolds to wear his hat and be his lucky charm, and once again, when the Crusher came for his cap, it was as the victor. 'I've never seen such dedication and such honourable, focused play,' said the Gripper as the crowd prepared to watch the Crusher and the Tank battle it out in the final.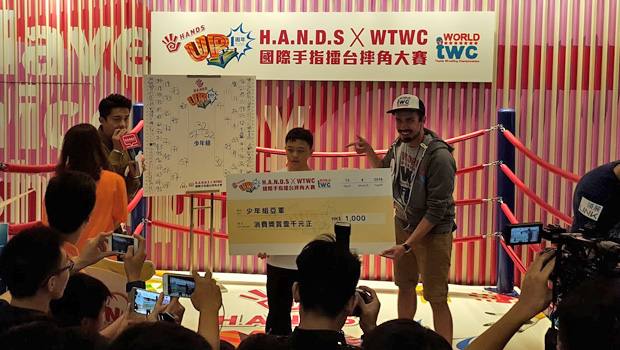 Sadly, third time was not the charm for the Crusher's lucky hat. After giving it to the beautiful TV host Wing To, on hand to film the event for Hong Kong's TVB News, but sadly, though Wing proudly wore the hat as she cheered for the Crusher, it was The Tank who carried the day.
The contest ended with a sportsmanlike handshake between the Tank and the Crusher, both of who can be proud of their performance in this inaugural TWTC Teens competition.