Thumb Wrestling HQ Published on January 24th, 2013 | by UK Thumb Wrestling
0
Rory and Will – Champions of The World on Channel 5
If you wanted to get a better understanding of Thumb Wrestling and perhaps are considering entering the 2013 World Thumb Wrestling Championships? Make sure you tune in to Channel 5 at 20:00 [UK Time] on 28/01/13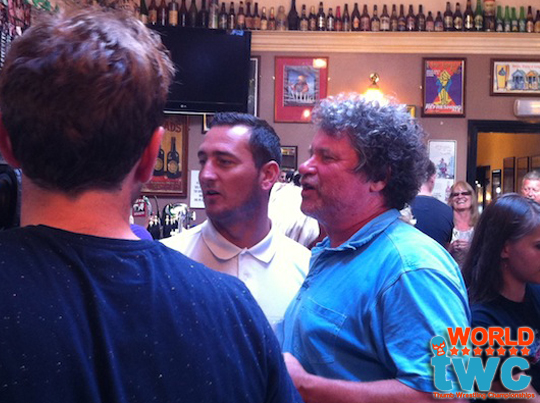 Thumb Wrestling's time has come. For years we have been championing the sport and pushing for further recognition in this tactical and athletic game and now the 2013 championships will be broadcast on television for the first time in the Rory and Will – Champions of the world programme made by IWC Media for Channel 5.
You will be able to see the 2 'celebrities' battle it out and also get to see some of the legends of the sport in action. Flash, Thumb-n-Bass, Thumbertaker, Fancy-a-Thumble, Thumberlina, Big Digit will all be in action, meaning you can see the techniques and skills of your favorite athletes from the comport of your own home.
To enter the 2013 World Thumb Wrestling Championships you can do so – HERE.
If you want to secure a place in the audience for the 2013 World Thumb Wrestling Championships – please see HERE