Media Enquiries
Spread the Word About The World Thumb Wrestling Championships!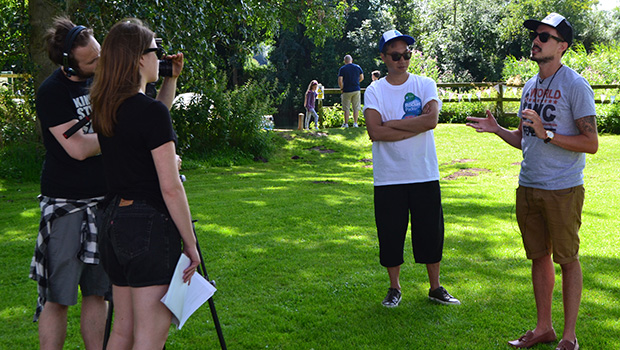 The organisers and the mens and ladies champs are more than happy to speak with members of the press with regards to the  World Thumb Wrestling Championships which are held at the 'new' mecca of Thumb Wrestling,  The Locks Inn, Lock's Lane, Geldeston, Beccles, Suffolk NR34 0HS [01508 518414], UK. The 8th World thumb Wrestling Championships being held on 6th of August 2016. Thumb wrestling is not yet a full time professional sport, as such the winners do still have day jobs, so please respect that they may be working when you want to get information for your story or interview.
Thumb Wrestling – Handy Media Contacts:
Event organisers email: info @ Thumbwrestling.co.uk
Rob the Ringmaster [W.T.W.C.]: 

01508 518414

2015 Mens Champion – 

Ian 'Thumb-ra' Korner from Reading, Berkshire, England – ik118@hotmail.co.uk

2015 Ladies Champion – Jennifer 'Thumberlina' Crippsfuller [England]: email (jennifer_crippsfuller @ yahoo.co.uk)
The Locks Inn [Thumb Arena] Colin Smith – 01502 587444
Image Request: Thomas – two.tins@gmail.com or view royalty free image page
Please use the form below to email us or simply call us on 0845 2712825 to learn more about thumb wrestling and the World Thumb Wrestling Championships.
We will send out pre-event updates in order to keep everybody up to date with the latest pre-championship news and gossip. We also welcome media entrants. What better way to tell your story? You can take part and you may also become the World Thumb Wrestling Champion.