Thumb Wrestling HQ Published on August 3rd, 2011 | by UK Thumb Wrestling
3
Is the 2011 Championships on?
Loads of people keep asking, and the answer is……. YES of course the 3rd ever UK Thumb Wresting Championships is on this weekend!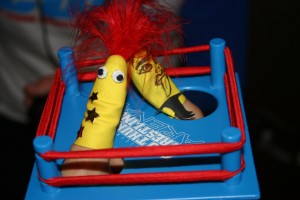 If you think you have got what it takes to be a champion, a champion in the sport of kings that is Thumb Wrestling – then you better get yourself down to the Triangle Tavern [the mecca of UK Thumb Wrestling] in Lowestoft, Suffolk – this Saturday the 6th of August at around 14:30. You need to register yourself and your thumb in the contest with the event organisers. The draw will then be made for the round robin style tournaments for both men and women and the eventual winners will be found.
Please note that Thumb Wrestling is a serious sport and as such all competitors must be 18 years and over. Sorry kids!