Latest News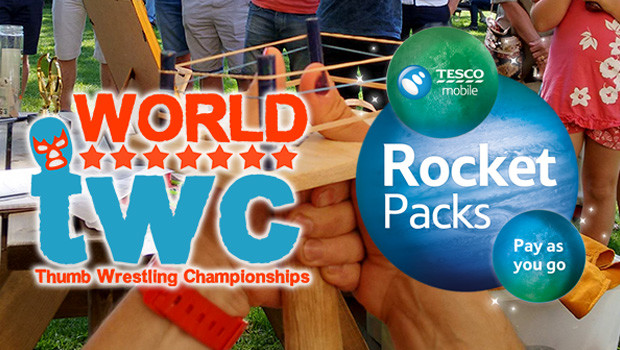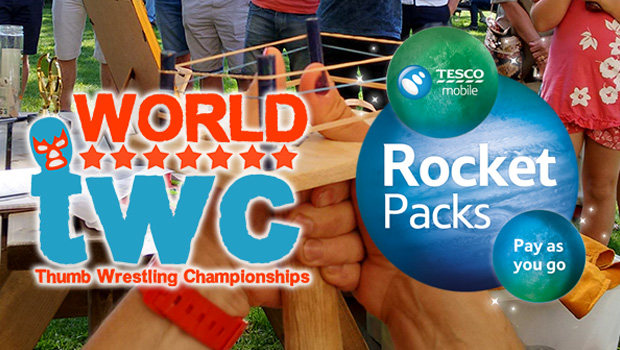 Published on July 25th, 2016 | by UK Thumb Wrestling
0
2016 Pre-Championship Round-Up, Big Sponsor & Order of Events…
THE THUMB WRESTLING WORLD CHAMPIONSHIPS ARE THIS SATURDAY – 6TH OF AUGUST – 2016 – FROM 11:30AM
Well this is it folks, another massive thumb-fest is upon us. Some of the worlds most trained thumbs will descend from around the globe to the famous Locks Inn, at Geldeston, near Beccles in Suffolk, Englanf – for the official World Thumb Wrestling Championships which thumbs off from 11:30 am this saturday.
This year is sure to be the biggest yet as we are pleased to announce that the W.T.W.C. is to partner with Tesco Mobile's new Rocket Pack service to help strengthen the nation's thumbs and bring thumb wrestling stars the chance to win some spectacular prizes, which include a brand new Samsung Galaxy Handset to name just one of the amazing prizes
Thumb Wrestling has been getting more and more popular over the last few years, and now Tesco Mobile are on board to help get our sport to the masses. We've begun this new partnership to help the nation get to know some of the stars of the sport through a social media campaign that will allow fans to place their bets on their favourite thumb warriors and potentially win some fantastic prizes.
As well as sponsoring this year's event, and ensuring all the crowd will be adorned in giant foam thumbs, Tesco Mobile will be putting out a series of online films profiling some of the world's greatest thumb warriors! Keep you eyes peeled for this amazing video to drop.
The 2016 World Thumb Wrestling – Order of Events and Can i still enter?
The event is this saturday folks. Ideally you need to be there to register yourself and your thumb-name no later than 11:30 am. If you still wanted to enter the 2016 world thumb wrestling championships there is time to do so by registering online or arriving at the venue before 11:30 if you think you and your thumb fancy a thumble. Below are the order of events for the day.
Order of Events for Saturday the 6th of August
11:00 Contestants Arrive
11:30 Contestant Preregistration
12:00 First bout thumbs off
13:15 Semi Finals
13:30 Finals
14:00 Awards Ceremony
14:30 Press & Media
15:00 End of World Thumb Wrestling Championships for 2016