Welcome To the 2013 World Thumb Wrestling Championship!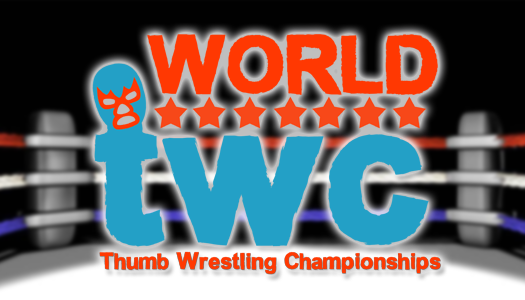 If you're looking for info on one of the most nail-biting, nerve-shredding sporting events around, you've come to the right place.
The 2013 World Thumb Wrestling Championship is approaching, and the toughest thumbs on the planet are lining up for a truly epic confrontation.
This year's competition promises to be the hardest-fought thumb war on record, with thumb wrestling heavyweights 'Flash' & BIG Digit set to take on the world again.
Whether you want to register as a competitor, or just come along to watch, we've got everything you need to prepare for the big day, so come on, say it with us: 1…2…3…4…I declare a thumb war!